Kepada pengikut, penggemar, peminat fanatik atau peminat biasa Piala Dunia, i harap uols tahu gelaran team yang ada. Jangan main sebut jer, nanti digelakkan orang. BTW, kalau uols tengok, kebanyakan top2 player memakai jersi nombor keramat which is 10. Kenapa agaknya?
No. 10 adalah untuk pemain terbaik yang selalunya boleh menguasai permainan dan membawa banyak kejayaan kepada pasukannya. Sejarah No. 10 bermula semasa pemain Brazil, Pele, yang bermain untuk Piala Dunia buat kali pertama ketika usianya 17 tahun. Kemudian No.10 dipakai pula oleh Diego Maradona, pemain Argentina, then Zinedine Zidane, pemain Perancis. Dorang nie legend.
Sekarang nie pula, No. 10 disarungkan oleh Messi, Neymar, Benzema, Rodriquez, Fabregas and many more. Tapi ramai juga top player yang tak sarung No. 10 seperti Cristiano Ronaldo. Dia lebih dikenali sebagai CR7 sebab dia sinonim dengan jersi no. 7. Then Rooney, Cahill, Muller, Van Persie, Robben, Drogba menyarungkan nombor yang berbeza.
Bola rasmi Piala Dunia FIFA 2014 ini namanya Brazuca, keluaran Adidas. Afiq yang beli, price RM140++ kalau tak silap aku. It's costly, tapi itu duit simpanan dia, so aku tak bising sangat. Now, jom kita tengok nama gelaran 32 pasukan terhebat Piala Dunia. Disertakan juga top player masing2 dan kelab yang mereka wakili.
Neymar, with Barcelona FC.
1. BRAZIL:
S

eleção
(
Hijau
Kuning)
Eduardo da Silva, with Arsenal.
2.

CROATIA:

Vatreni (

The Blazers)
Hernandez, with ManU.
3.

MEXICO:

El Tri = Tiga Warna
Samuel Eto, with Chelsea.
4.

CAMEROON:

Lions Indomptables = Singa Yang Tak Dapat Ditewaskan.
5.

Netherland:

Oranje = Si Jingga
Iniesta, with Barcelona FC.
6.

SPAIN:

La Furia Roja

= Merah Menyala
Sanchez, with Barcelona FC.
7. CHILE:

La Roja

= Si Merah
Tim Cahill, with NY Red Bulls.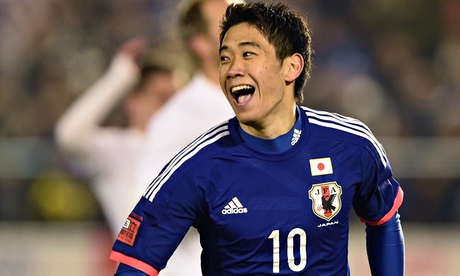 9.

JAPAN:

Blue Samurai = Samurai Biru.
Konstantinos, with Fulham FC.
10.
GREECE:

The Pilattes Ship
11.

IVORY COAST: Les Elephant = Gajah Afrika
Rodriguez, Chelseaan-to-be
12. COLOMBIA:

Los Cafeteros
Buffon, Goalkeeper of Juventus.
13.

ITALY:

Azzurri = The Blues
14.

ENGLAND:

The Three Lions
Bryan Ruiz, with Fulham.
15.

COSTA RICA: "

Los Ticos

"
Luis Suarez, with Liverpool.
16. URUGUAY:

La Celeste

= Langit Biru
Benzema, with Real Madrid FC
17. FRANCE:

Les Bleus = Si Biru
21.

ARGENTINA:

La Albiceleste
Reza Ghoochannejhad, Charlton Athletic
22.

IRAN:

Persian Stars = Bintang Parsi
Dzeko, ManCity.
23.
BOSNIA AND HERZEGOVINA:

Zlatni Ljiljani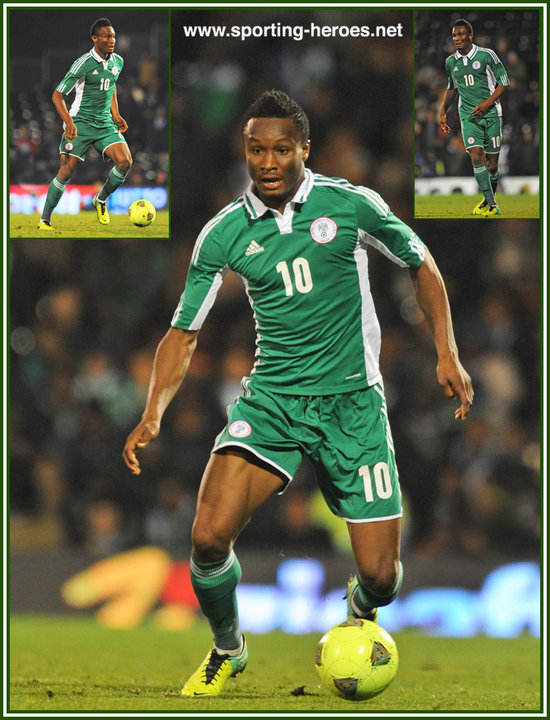 24.

NIGERIA:

Super Eagles
25.

UNITED STATES:

The Yanks
26.

GERMANY:

Nationalelf = Pasukan Kebangsaan
Cristiano Ronaldo, Real Madrid.
27.

PORTUGAL:

Selecção das Quinas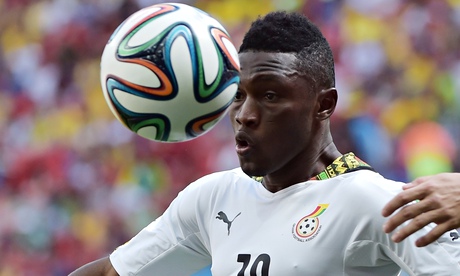 30.

BELGIUM:

The Red devils
Kim Bo Kyung, Cardiff City (owner, Tony Fernandes Air Asia)
31.

SOUTH KOREA:

Taeguk Warriors
Nabil, Tottenham Hotspur
32. ALGERIA: "

Les Fennecs
So, last but not least, pick your team wisely. Jangan waktu final baru nak pilih, tak aci! Hehehe...